How It Works DIY?
We Provide Better Value
Install a heat pump without the need for special equipment, tools or training.
SAVE up to 60% on installation costs – Low Rate Financing available.

Every home is different – how you and your family use your space will be unique to you. We will guide you through the process of choosing the right system to suit your home and budget.

We provide you with advice, support & resources that make installation easy. Our team will be on hand throughout the process to answer additional questions you may have.

Our patented technology allows you to do the installation work yourself. This can save up to 60% on the cost of your new system, because it removes the need for an HVAC engineer.
How It Works
Pre-charged Quick Connect line-sets make installation simple.

Locate
Decide where you'd like to locate your inside air handler and exterior heat pump.

Fit
Drill a 3.5" inch hole and feed the air handler line-set through the wall.

Connect
Connect the air handler to the heat pump with our quick connect technology.
What You Get
Save up to 60% on installation
Up to 70% lower energy bills
Best warranty in the industry
Full technical support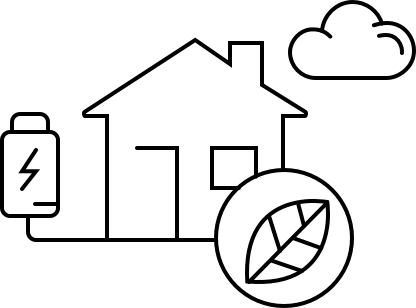 Get preferred rates for choosing the planet
What Planet-Wise means for your wallet.
Competitive and preferential rates
Enjoy a low interest rate. Borrow from Vancity Prime +0.4% to +3.0% when making qualifying renovations.
Increase resale value
House hunters know that an energy-efficient home often means smaller bills, and improvements that are designed to last.
Common Questions
General
Electrical
Pre-charged Line Sets
Orders
Rebates
Air Handlers
Universal Series

Ready to Save up to 70% on Your Energy Bill?
Clean. Simple. Affordable.
The only True DIY HVAC on the market.